GIVING & DONATIONS
WHY WE NEED YOUR SUPPORT
It is part of our culture and tradition to keep tuition at a modest level, allowing those who can give more to make tax-deductive contributions, and enabling us to provide financial assistance to community members who could not afford to be here without help, but are dedicated to Waldorf education. Our tuition is low in comparison to other private schools in the area. This is part of what keeps our school vibrant with a myriad of families and experiences. Please help us to support this important mission and maintain the sense of community that makes Summerfield so wondrous. Thank you for your generosity.
---
Annual Giving Campaign
Annual giving campaign dollars going long way and supporting our programs each year. Without your assistance, we cannot offer the very programs that makes Summerfield so unique.
Here are just a few ways your Annual Giving Campaign contributions make a difference:
Financial assistance and emergency tuition assistance

Biodynamic farm with integrated curriculum, Pre K-12
Hiring and retaining outstanding faculty and ongoing professional development
Strong subsidized athletic program, grade 6 - 12
Low-cost lunch and afterschool care
Therapeutic speech and support for those who need it
---
Farm to Feast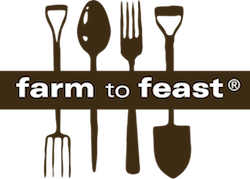 Farm to Feast is Summerfield's annual springtime fundraiser event held on our beautiful Biodynamic farm. Funds raised at Farm to Feast are used to support vital school programs, provide a living wage for teachers, and allow us to maintain a school community that is socioeconomically diverse, while building community by providing a place to gather and celebrate with the spirit of giving and gratitude.
Please visit www.farmtofeast.org to learn more.
---
Our Budget
(for 2017-2018)
| | INCOME |
| --- | --- |
| Total Tuition | $5,224,687 |
| Financial Aid | $845,000 |
| Emergency Aid | $35,000 |
| Discounts / Scholarships | $197,363 |
| Net Tuition | $4,147,324 |
| Annual Giving Income | $250,000 |
| Fundraising | $263,250 |
| Auxiliary Programs | $263,250 |
| Fees | $415,000 |
| Misc. Income | $71,836 |
| Total Income | $5,750,410 |
| | EXPENSES |
| --- | --- |
| Salaries / Benefits | $4,178,522 |
| Supplies / Auxilary Exp. | $372,325 |
| Admin / Facility Exp. | $962,451 |
| Misc. Expenses / Contingency | $216,780 |
| Total Expenses | $5,730,078 |
| Profit / Loss | $20,332 |
WE HOPE YOU WILL JOIN US TODAY IN
MAKING A PLEDGE
, GIVING WHAT YOU CAN TO HELP
REACH OUR GOAL OF $250,000